[ad_1]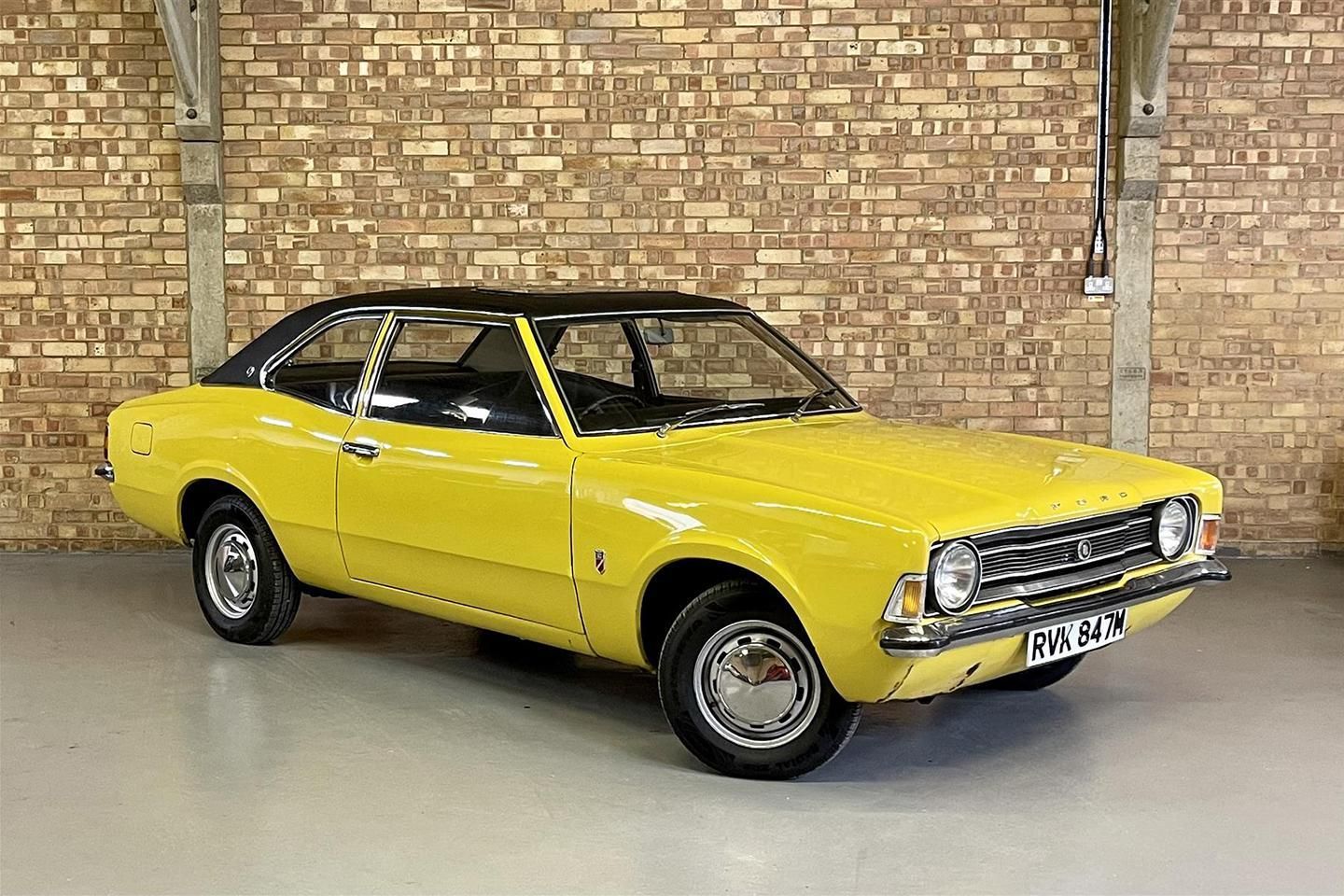 With the news that Ford recently filed trademarks for some the key model names from its best-sellers list, including Cortina, Granada, Escort, Capri and Orion, today's spotted is a little reminder of one of those. There isn't a flavour of Ford Cortina that I don't have a fondness for. The Mk1 always reminds me of the GT my old man bought new, the Mk2 my neighbour's 1600E – which I eyed up longingly from over the hedge – while the first car I bought was nearly a Mk5 1.6 Crusader from Enfield Car Auctions. I was outbid and ended up with a Mk2 Opel Kadett instead.
While all those variations involve angles and the odd fin, the Mk3 was something different. Instead of square edges it was soft and rounded, with Coke-bottle hips that reminded me of the Ford Galaxie 500 – I was a bit obsessed with American cars as a young'un. The American influence continued inside, too. I still fawn over the original interior of the Mk3, which was full-on, '70s Atlantic spec, with hints of Mustang that you can see even in today's model. There's a boomerang-shaped, two-spoke steering wheel, a slant-faced dash and recessed induvial dials. And the plusher models got stick-on wood veneer that made them even better.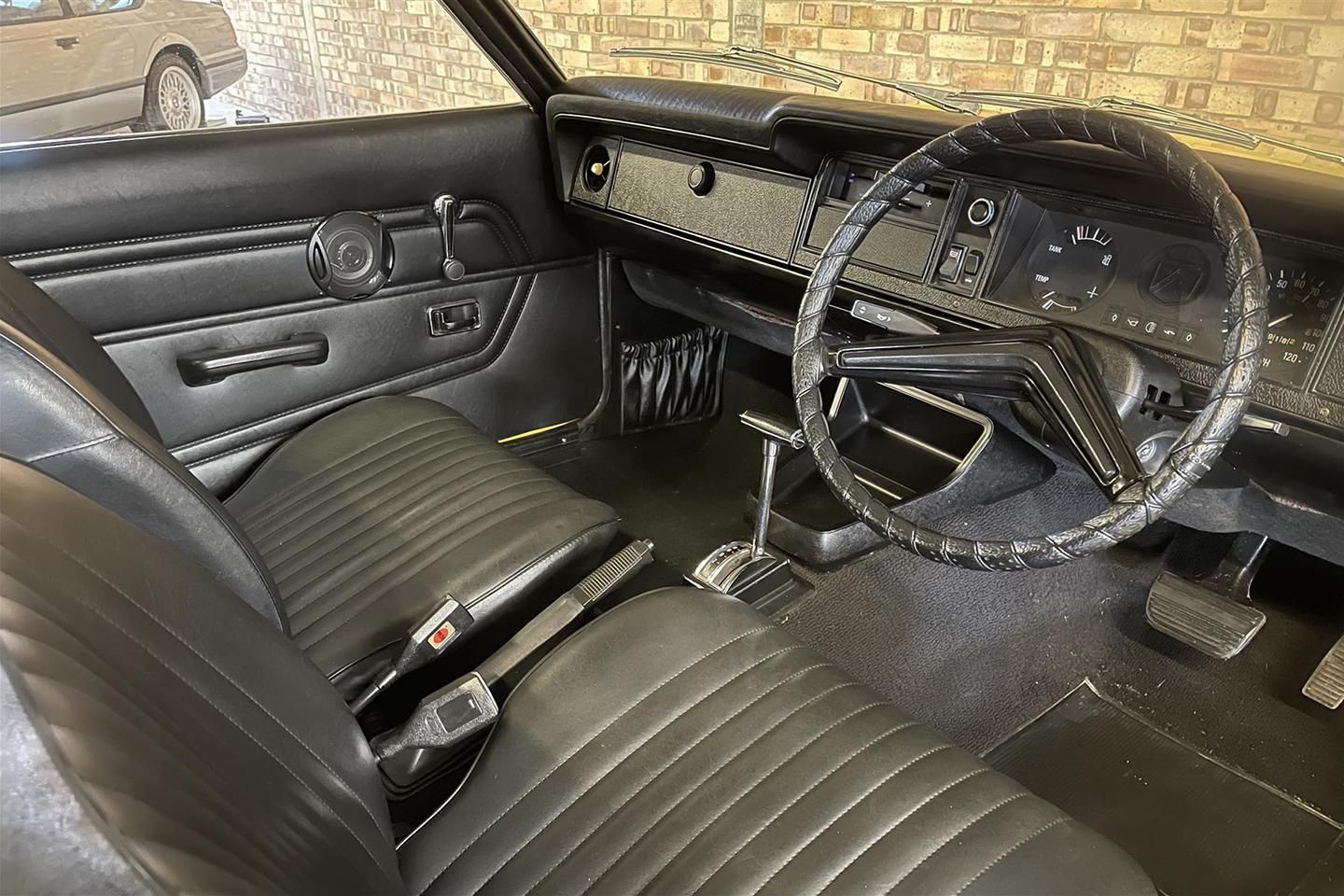 I've always assumed that the Mk3 was significantly longer than the models that preceded it. It certainly looked that way whenever I saw one in the flesh. But I've just learned that's a load of codswallop: it was actually fractionally shorter than the Mk2, although we're talking 6mm. It was a lot wider (+54mm), though, and had a bigger wheelbase (+76mm). This meant two things: it liberated considerably more interior space and that meant Ford no longer needed the Corsair in its lineup, because the bigger Mk3, with engines running up to 2.0-litres, could do that job, too.
The body styles stayed the same as before, with two- and four-door saloons plus an estate. Multiple trims were available as well, including L, XL, GT, GXL and GT. Meanwhile, the engines began with the ageing 1.3 and 1.6-litre OHV Kent engines, although you could have an OHC Pinto 1.6 and 2.0-litre and the availability of an auto gearbox with the smarter trims. And I may be proved wrong on this one – I usually am – but I think the Mk3 was the first Ford of Europe non-RS car to actually get the Pinto? Up to that point it had only been used in the Mk1 Escort RS200.
If this sounds like it's adding up to a runaway sales success when the Mk3 hit the showrooms in 1970, it wasn't. At the start of its life it was criticised for being too soft, too bouncy, with handling that was blighted by too much understeer. Oh, and there was too much wind noise, caused by ill-fitting doors. It didn't help that early on production was curtailed by a 10-week strike. By 1971 it was a different story. Ford had tweaked the suspension bushes, springs and dampers, which sorted the ride and handling, adjusted the door seals and got its workforce back on side. So come 1972 the Cortina was heading the UK sales charts, and it stayed there until 1976 when it was knocked off by the Mk2 Escort.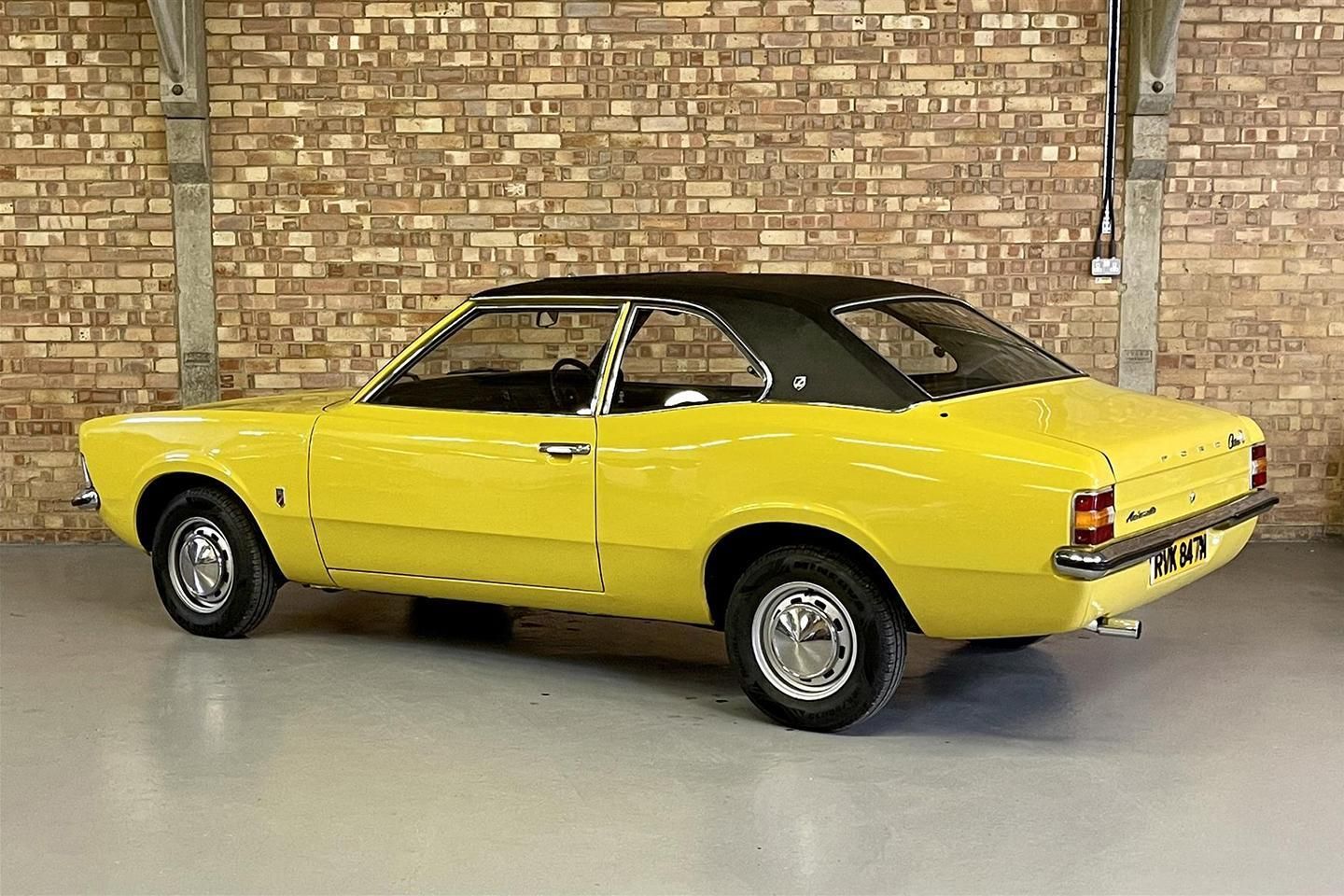 In 1973 the 1.6-litre Kent engine was dropped, the ride was improved further but the interior lost some of its charm when the dashboard was modernised. It became boxier and the individual dials disappeared in favour of a one-piece binnacle – a design that continued well into the '80s on the Mk4 and Mk5. This '73 car has the later dash, but the boomerang steering is retained with the rim wrapped in the aftermarket perforated vinyl that was once all the rage – and applied to every car I remember my grandad owning.
The black vinyl interior looks to be in splendid condition and, according to the advert, this L Decor trim added loop-pile carpets, interior grab handles, vanity mirror, illuminated glovebox, cigarette lighter and a three-speed heater fan. But what attracted me to the car is the Daytona Yellow paintwork, which is fabulous and described refreshingly honestly as "not all perfect but it's far better than most Fords of this vintage." And apparently, it's rarer than rare. The advert states that "The Ford Cortina Mk3 Owners' Register suggests that the combination of L Decor, two doors and automatic transmission may make this a unique car in the UK." So there you go, very yellow, very cool, unique and, apparently, almost famous – it would've appeared in Life on Mars were it not for a snapped cambelt.
Specification | Ford Cortina (Mk3) 1.6 L Décor Auto
Engine: 1,593cc, 4-cylinder, naturally aspirated
Transmission: 3-speed automatic, rear-wheel drive
Power (hp): 68
Torque (lb ft): 83
Recorded mileage: 18,938
Year registered: 1973
Price new: N/A
Yours for: £17,995
[ad_2]

Source link