2021 Chevrolet Equinox | Cars.com illustration by Paul Dolan
You have to give the auto industry at least some credit for seasonal hijinks: Amid a weekend of college football and brats, new-car deals are kind of the wurst. In late August, J.D. Power pegged average new-car incentives at a record low 4.3% of MSRP, or less than half of what they were a year ago. It comes as vehicle supply remains hampered by a monthslong microchip shortage, with new-car inventory at Cars.com dealers down 58% since the start of the year.
Related: How Long Will the Inventory Shortage Last?
Used cars don't offer much relief. Inventory has remained more stable, but pricing has skyrocketed; the median list price for a used vehicle on Cars.com has increased 33% so far this year. Indeed, lightly used cars these days cost nearly as much as their new counterparts.
Our advice? Use that to your advantage by getting the best possible offer on your trade-in. Combine a high trade with one of the few new cars still offering sizable discounts this Labor Day weekend, and you might score a decent deal — a rarity, it seems, in 2021.
Chevrolet Equinox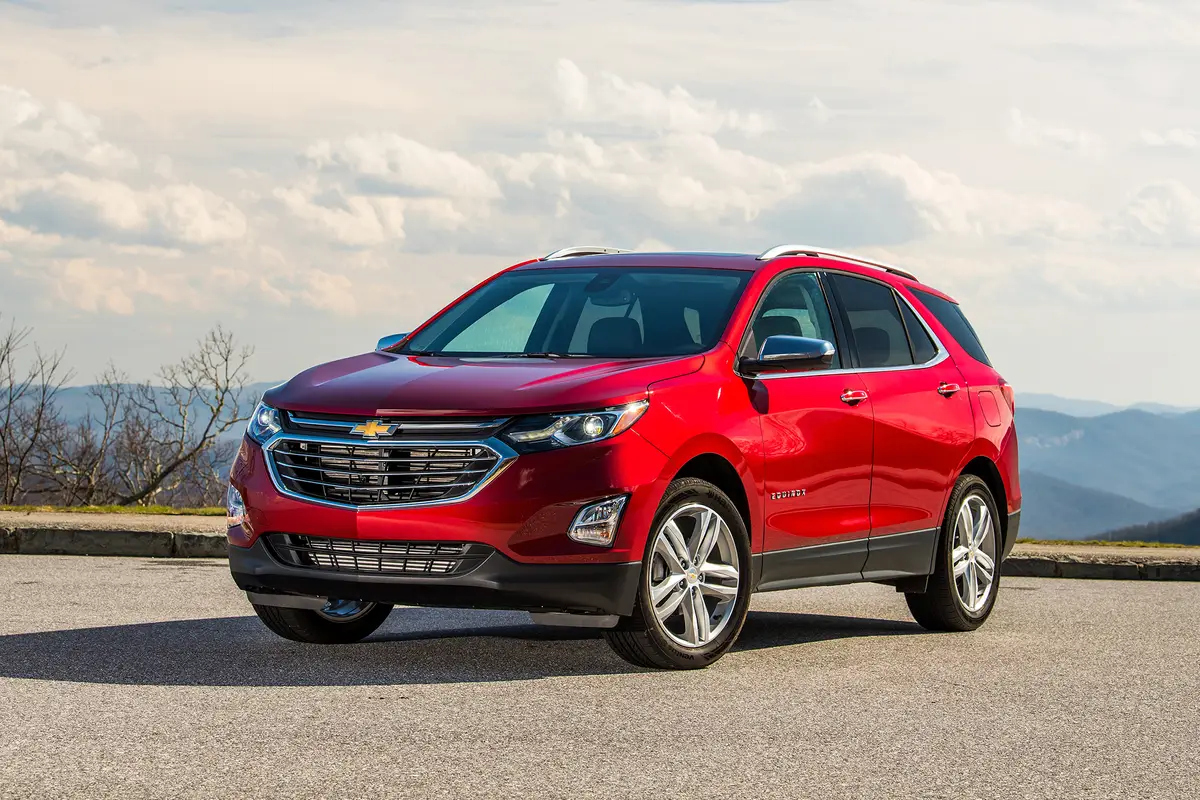 2020 Chevrolet Equinox | Manufacturer image
Factory discount: $3,000, excluding base trim
Approximate price after savings: $24,500 to $43,000
Approximate factory savings: 7-11%
Offer ends: Sept. 30
Chevrolet's August discounts on the Equinox, which amounted to a healthy $3,000 off all but the base trim, live on through Labor Day — and, in fact, all of September. The large discount applies to the 2021 Equinox, which still accounts for roughly three-fourths of new Equinox inventory on Cars.com as of this writing. Although the base trim level, called the Equinox L, is ineligible, that shouldn't crimp your search; as of this writing, the hard-to-find Equinox L accounts for zero new examples for 2021 on Cars.com.
Find the updated 2022 Equinox, with refreshed styling that was originally billed for 2021 but later pushed back, and you can get a $500 discount. Alternately, creditworthy shoppers can get 0% financing for 72 months on either model year; that's a better deal versus the smaller cash offers for 2022, obviously. All discounts run through Sept. 30.
Nissan Leaf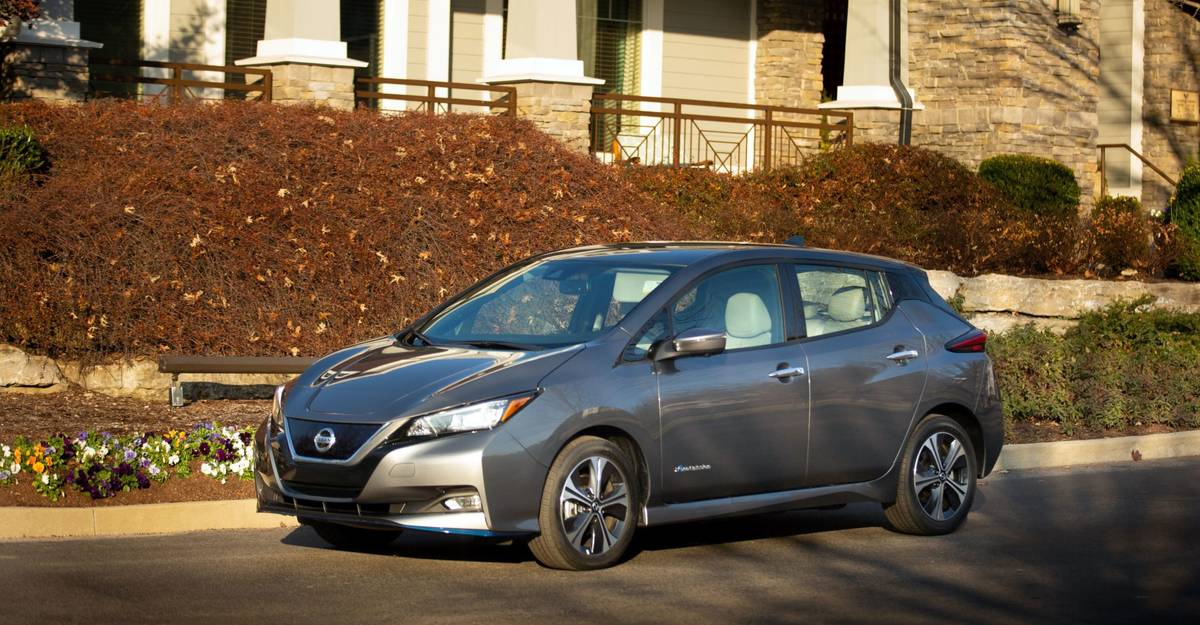 2022 Nissan Leaf | Manufacturer image
Nissan Leaf
Factory discount: $3,000 to $7,500
Approximate price after savings: $25,000 to $40,000
Approximate factory savings: 7-23%
Offer ends: Sept. 7
Nissan's second-generation Leaf, an electric car with 149 to 226 miles of EPA-rated driving range depending which battery you get, got a hefty price cut for the 2022 model year. But steep discounts on the 2021 Leaf, plus some not-too-shabby deals on the 2022 model, make the two cars commensurate. Nissan is offering a whopping $7,500 off all trim levels of the 2021 Leaf or $3,000 off the 2022 Leaf. Granted, any new Leaf might be difficult to find these days, with just under 200 examples listed nationwide on Cars.com as of this writing, but roughly 43% of those remain from the 2021 model. If local dealers have at least some inventory, a 2021 example shouldn't be too hard to surface.
The incentives amount to 16-23% off the 2021 Leaf or 7-11% off the 2022 model, making either year roughly the same price after discounts — from a little over $25,000 to just under $40,000, depending on trim level and options. All of these deals exclude a federal tax credit of $7,500 for tax-eligible buyers, meaning the net price on a brand-new Leaf could start under $18,000.
In lieu of the cash offers, creditworthy shoppers can snag 0% financing for 72 months plus $6,000 on the 2021 Leaf or $1,000 on the 2022 model. Both the financing and cash offers expire Sept. 7, so interested shoppers better not hang on the couch for long: Cue up the Biff Tannen, 'cuz it's time to make like a tree and Leaf.
Nissan Murano
2019 Nissan Murano | Manufacturer images
Factory discount: $2,500 to $3,500
Approximate price after savings: $31,500 to $50,500
Approximate factory savings: 5-8%
Offer ends: Sept. 7
Discounts on the Murano are less notable than those of the Equinox and Leaf. But the mid-size SUV, an erstwhile winner of a class-wide comparison test (then, more recently, not so much), still has a chunk of change on its hood. Through Labor Day weekend, Nissan is offering $2,500 off the Murano's lower two trims, S and SV, with $3,500 off the highest trim, Platinum; the Murano SL, which slots between the SV and Platinum, qualifies for $2,500 to $3,500 depending on region. Throw it all together, and those discounts amount to 5-8% off the SUV, still a decent bargain amid the current era of bargainless pricing.
Alternately, creditworthy shoppers can score 0% financing for 60 months with $2,000 to $4,000 in bonus cash, region and trim level depending. The cash and financing deals apply to the 2021 model year, which still accounts for almost all new Murano inventory as of this writing. All deals expire Sept. 7, however, so you'd better get cracking.
Editor's Choice: Buick Enclave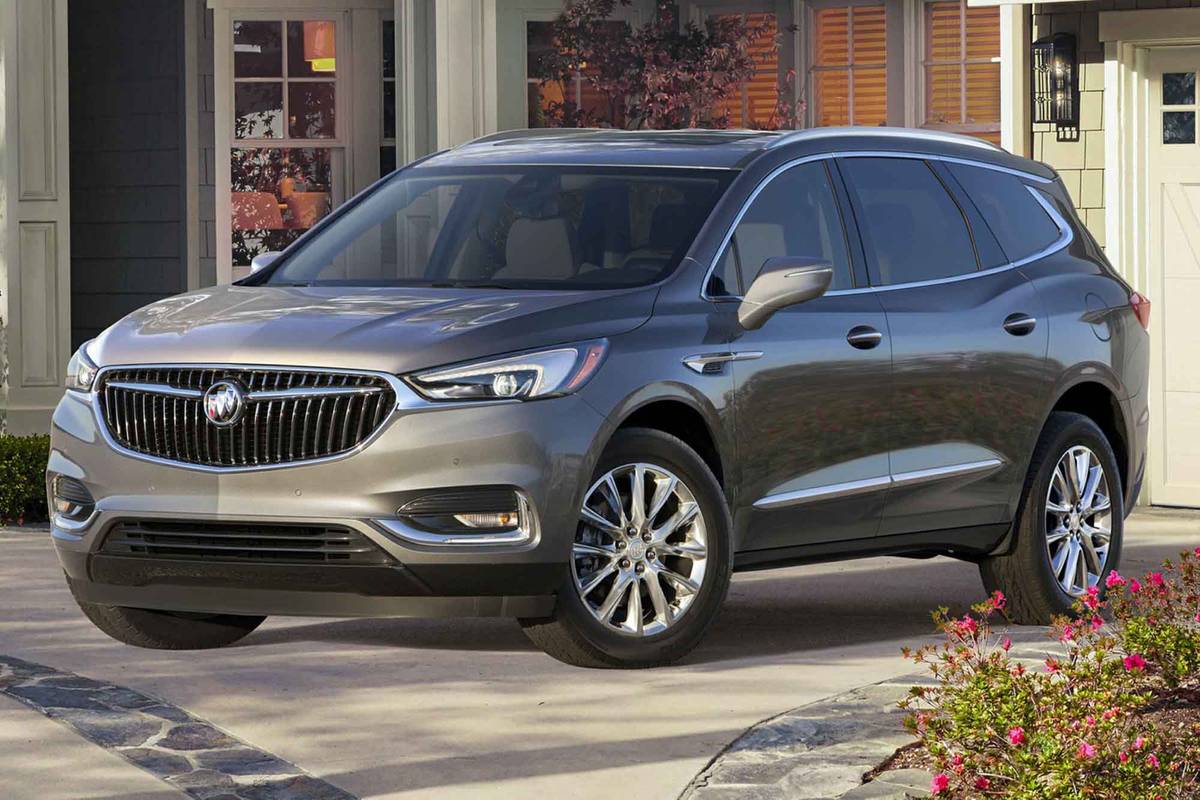 2021 Buick Enclave | Manufacturer image
Factory discount: $4,250
Approximate price after savings: $37,000 to $59,500
Approximate factory savings: 7-10%
Offer ends: Sept. 30
Another sometime denizen of our deals coverage, the Enclave is back in the spotlight for Labor Day, with Buick offering $4,250 off all trim levels for the premium three-row SUV. That's slightly less than the $4,500 offered in July, but it's a mighty fine amount given the current dearth of deals. In some cases it even amounts to a double-digit percentage discount, which is more than double the industry average these days. In some regions we surveyed, Buick will tack on $500 for shoppers who finance at standard rates through parent company GM (a bonus not reflected in the bullets above, as not all shoppers are eligible). In lieu of the factory and standard-rate bonus cash, creditworthy shoppers can get 0% financing for 72 months.
These discounts run through the end of September, so if you miss a chance to hit up the dealership this holiday weekend, you still have some time. All discounts apply to the 2021 model year; the updated 2022 Enclave has yet to appear at dealerships.
More From Cars.com:
How We Look for Deals
To help car shoppers find the best deals for Labor Day, we lead with cash offers available to shoppers at large, not those that require financing with the automaker or having certain qualifications (e.g., military or college-graduate discounts, loyalty or conquest bonuses, etc.). In calculating the overall percentage discount and pricing after incentives, we focus on the vehicle's price range from the cheapest incentives-eligible trim level with no factory options to the priciest eligible trim with all factory options. We include the destination charge in such pricing, but we exclude a few other items: taxes and fees, which vary considerably by region, and dealer accessories, which vary considerably by automaker.
Because these are factory discounts, they should be available to all participating dealers. As such, use them as the starting point for negotiations, not a reason to skip haggling altogether.
Incentives data come from automakers' websites, while days-to-turn data come from Cars.com inventory. Remember, our numbers are current as of publication for the markets we survey (generally Atlanta, Chicago, Denver, Houston, Los Angeles and New York). They reflect advertised customer discounts, not unadvertised factory-to-dealer cash. Discount financing typically requires qualifying credit, too, and incentives may vary by region and trim level; automakers may also change them later in the month. In sum: Your discounts may vary, so check with your local dealer for specifics.
Cars.com's Editorial department is your source for automotive news and reviews. In line with Cars.com's long-standing ethics policy, editors and reviewers don't accept gifts or free trips from automakers. The Editorial department is independent of Cars.com's advertising, sales and sponsored content departments.